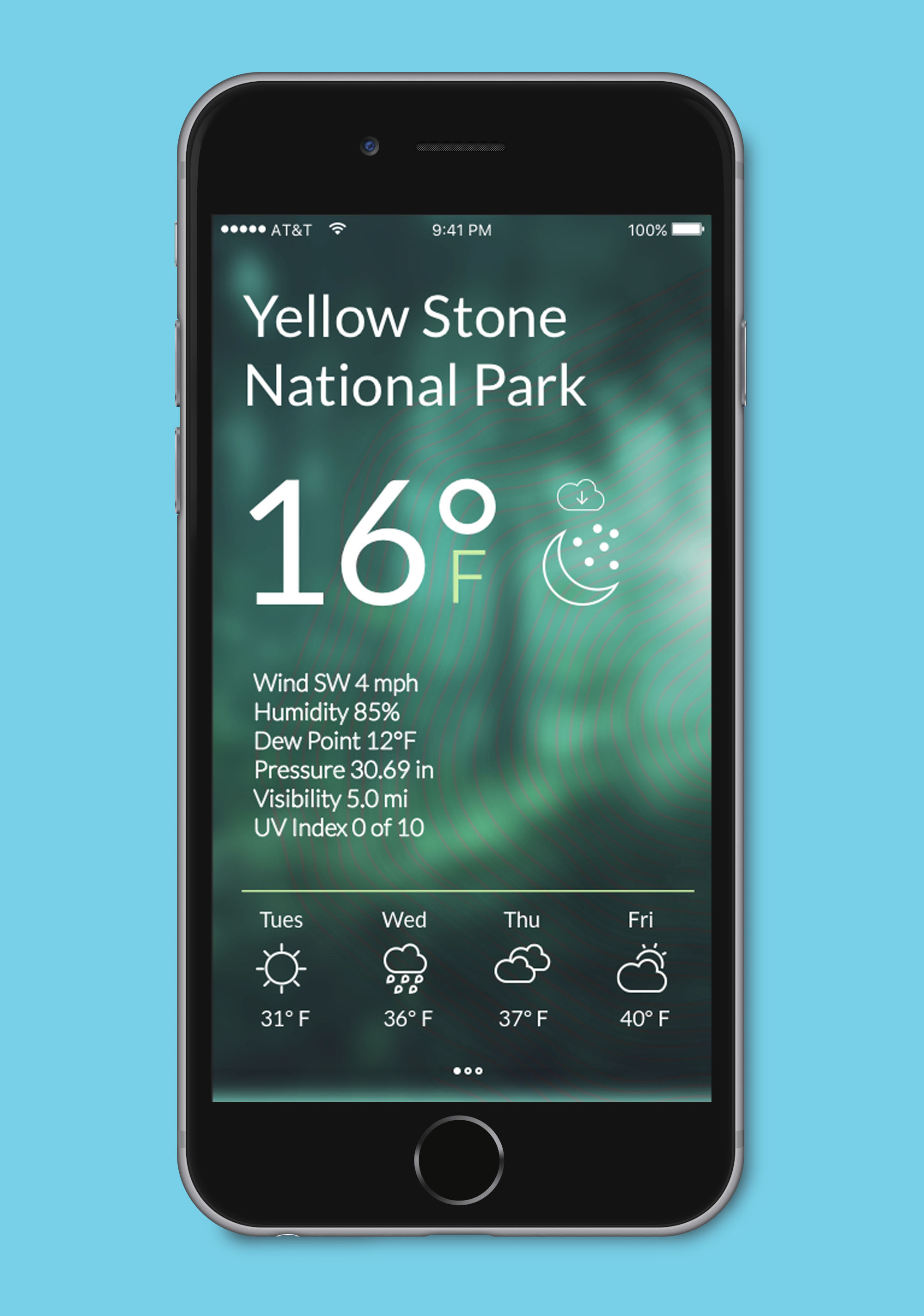 Features
-Allows for quick glance at current weather conditions and quick glance at a four day weather forecast.
-The user can download a snapshot of the weather forecast for the day for offline viewing just in case they find themselves in an area with low connectivity throughout the day.
-Swiping right takes the user to a screen with a compass that assists the user when navigating.